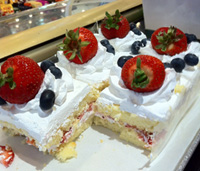 Fresh Fruit Torte
Summer's here, and so is our most popular summer torte. To make it, we start with our wonderfully light layers of vanilla sponge cake, then sandwich them in between thick layers of a deliciously light and creamy vanilla topping. Did we mention that each creamy layer is also topped with handfuls of fresh blueberries and strawberries?
---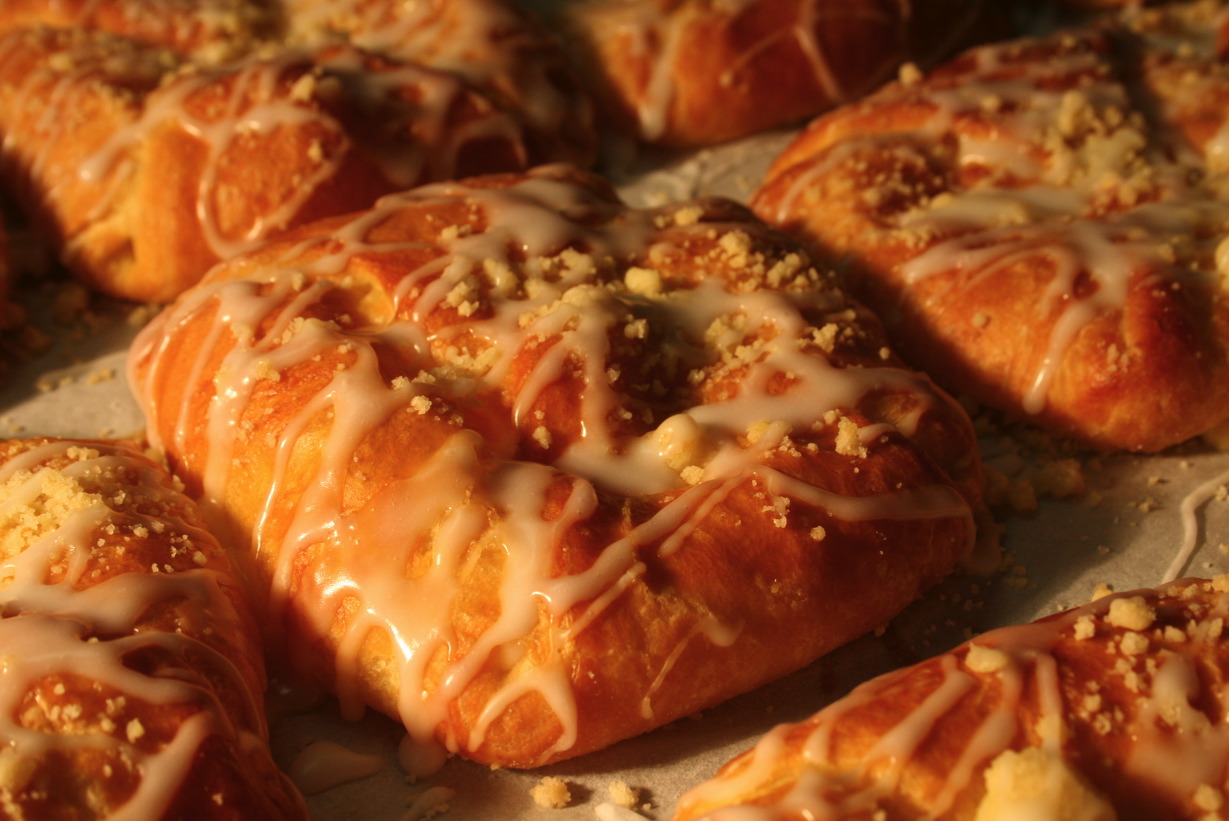 Lemon Kolachi
Our customers requested it and now the much anticipated lemon kolachi is here. Pick up one today, but make sure you get here early; they're going fast!
---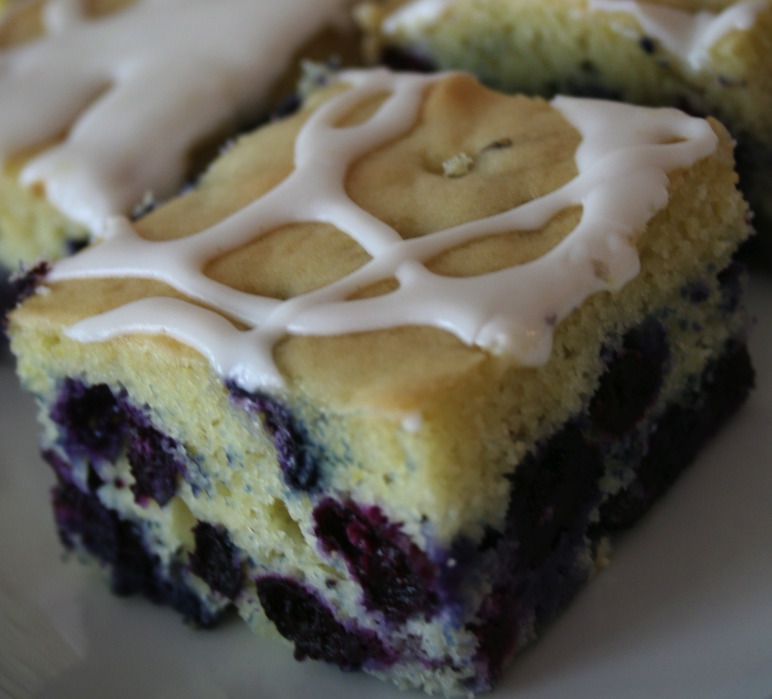 Lemon Blueberry Cake
Anna Kramarczuk loved this above all other summertime cakes, and she also loved showing her grandson, Andrew Kramarczuk, how to make it. Today, this tasty summertime treat is still made according to Anna's original recipe, which calls for only the freshest blueberries and fresh squeezed lemon juice.
---