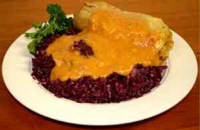 Cabbage Roll (Holubets)
Cabbage leaves stuffed with a mixture of beef, pork and rice served with a tomato cream or tomato onion sauce.
---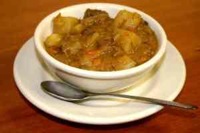 Goulash Stew
Stew of potatoes, carrots, and beef seasoned with onion and bay leaves.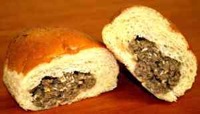 Piroshok
Baked bread roll stuffed with meat, mushrooms, and hard boiled eggs.

Spinach Rolls
Puffed pastry stuffed with a mixture of ground sausage, spinach & cream cheese, served with lettuce, tomato, & salsa

---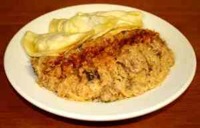 Szegedin Goulash
Goulash of meat, sauerkraut, onions, sausage and paprika sauce served with varenyky.
---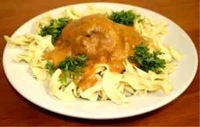 Ukrainian Meatballs
Premium beef, pork and spices hand rolled then baked, served under a tomato sauce
---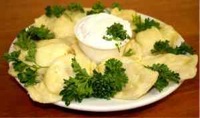 Varenyky
Dough dumplings stuffed with meat, cheese & potato, sauerkraut or sweet cheese served with sour cream or horseradish sour cream sauce.
---